Description
Lights of Love
Location
Iredell Mooresville Campus (Nov 29) and Iredell Memorial Hospital (Nov 30)
Date & Time
November 29 & 30 — 6:00 - 8:00 PM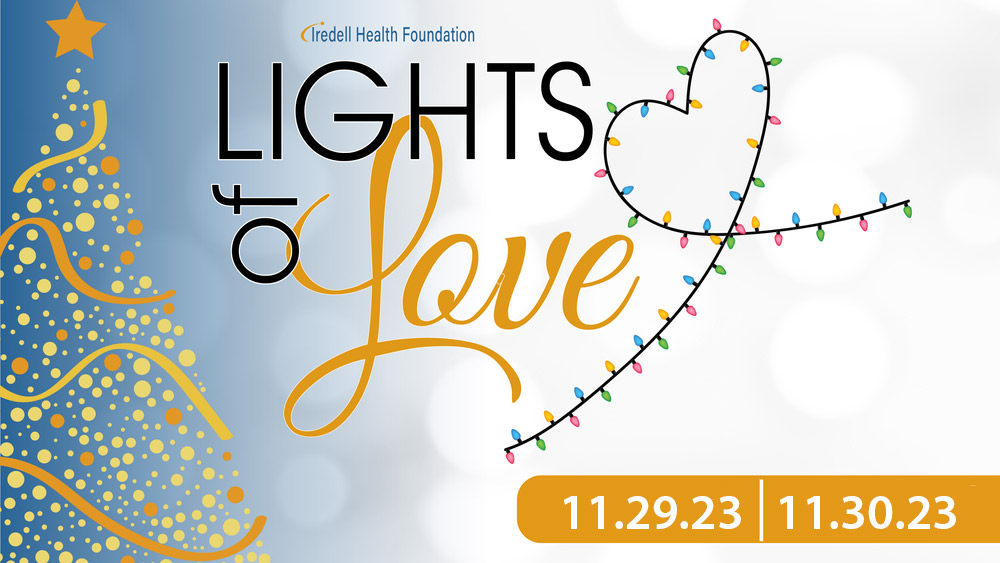 Lights of Love
Lights of Love is an annual free community gathering hosted by the Iredell Health Foundation to honor a caregiver or in memory of a loved one.
This event will be held on our Mooresville campus on November 29, and at Iredell Memorial Hospital in Statesville on November 30. Proceeds from this event fund the Cancer Patient Support Fund at Iredell, assisting anyone undergoing treatment and needing help with transportation, lodging, support group activities and discretionary support.

Visit IredellLightsofLove.org for details about each sponsorship level.
Also available are the purchase of lumenaries and an exclusive, commemorative ornament (3 inches wide x 4 inches high).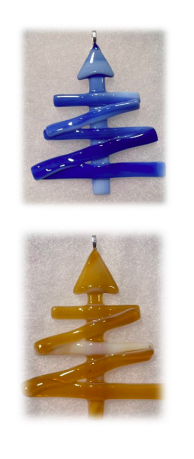 These limited-edition ornaments, crafted by Denise Cascardi, of Purple Owl Glass, support the Cancer Patient Support Fund for Iredell Health System. By purchasing one today, you can make a meaningful impact on those affected by cancer while spreading holiday cheer.
These exquisite ornaments are custom-made with stunning hues of blue and caramel. To secure your order, please pre-order. Each ornament is priced at $25 and will be ready for pick-up in the front lobby at Iredell Memorial Hospital, beginning November 16.