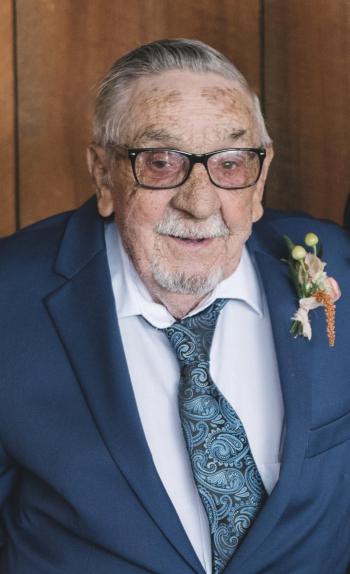 John Preston Lowman Jr., 83, of Taylorsville, passed away on Saturday, September 17, surrounded by loved ones.
Born at home on December 10th, 1938, in Plateau, NC, he was the son of the late John Lowman Sr. and Rosie Drum Lowman.
John proudly served in the United States Navy, deploying to Korea and around the world, and later in life, he continued his service in the Army Reserves.
A jack of all trades, John never shied away from hard work his whole life long. He did everything from training horses to managing chicken houses, and he worked for companies he respected, including Schneider Mills and Lowe's Distribution Center.
As an avid fisherman, John was never happier than on a boat with friends, whether floating on Lake Hickory or miles out in the ocean. He loved mowing acres of grass, telling a good story, and enjoying breakfast with friends at the Coffee House. John was a lover of dogs, especially his beloved Cocoa and Rascal. A proud father, grandfather and great-grandfather, John was always ready with family pictures to share with everyone he could.
A Celebration of Life will be held Saturday, September 24, at 11:30am in the chapel of Adams Funeral Home in Taylorsville, NC.
The family will receive friends from 10:00 -11:30 am before the service.
The family is grateful to the staff of Iredell Memorial Hospital's Critical Care Unit for their dedicated care. In lieu of flowers, please consider making a donation to the Iredell Health Foundation.